About Us

Since 2000, Daniel Barrette has been giving homeowners the home of their dreams through renovations, redesign, additions and upgrades.
---
Inspired Renos 
Inspired Renos Inc., is a Niagara-based general contractor serving St. Catharines, Thorold, Niagara Falls, Niagara-on-the-lake, Welland, Port Colborne, Fort Erie, Pelham, Lincoln, West Lincoln, Wainfleet and Grimsby. Having over 21 years of experience in general and finish carpentry, mold, remediation, water, flood and fire restoration as well as complete renovations for your entire home, Daniel Barrette ensures your dream comes to life for comfortable living in your new space. Home renovations, remodelling, redesign, additions, demolitions are all handled with ease, to your ultimate satisfaction. 
No Job is Too Small
The team at Inspired Renos will work with you regardless of the size of your home reno project. Painting, wall repairs, a deck, fence or installing a new floor. And if you happen to want a home theatre, we have the expertise and the knowledge to make it happen -- perfect acoustics, lighting and atmosphere. 
What Our Client's Have To Say
Dan is meticulous in his work and will help you come up with solutions when you aren't sure what you want to do with your renovations. ~ Angela Haas
Background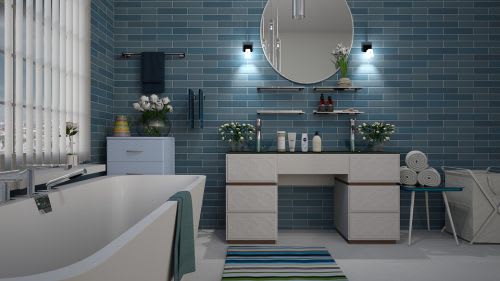 Daniel Barrette, owner of Inspired Renos Inc., comes with a diverse construction background. In the beginning of his career he started in the restoration industry. He had graduated from television broadcasting but shortly after applied for a job in the restoration field. His job entailed water extraction, mold remediation, structural drying, fan and dehumidification set up, on call service and moisture readings. Daniel worked for 8 years in the restoration industry when he decided to pursue construction and renovations.

In his later of restoration, Daniel was slowly introduced to light duties in construction such as drywall repair, painting and light carpentry such as casing and baseboard install. During his time working in restoration he had been working on the side at his house learning how to renovate, how to lay tile, paint, drywall and do carpentry better. Getting his feet wet as they say helped him further himself with knowledge in residential renovations.

He eventually went on to work for contractors who did custom renovations and soon became the lead hand of the company, the owners most trusted employee. Still, at this time Daniel had moved onto his second house mastering the art of drywall and taping, trim work, paint and laying tile. Daniel had learned his tiling technique from a tile artisan who had been in the industry for years. He was told that when laying tile, structure is key for longevity, to prevent your tile from cracking. A subfloor of minimal 1" thickness is required. From that day he had insisted any job he does, the sub floor be 1" thick.

In 2008 Daniel had officially opened his business but at this time was still working for another contractor bettering himself and always trying to learn faster and better ways of doing things. By 2012 Daniel ventured on his own and decided to take his business to the next level. From then he has been busy with many referrals and many happy clients who have referred him multiple times and used him for more than one project. While expanding his business Daniel had also been renovating multiple homes for himself. He's had plenty of experience with mortgages, private financing, flipping real estate and using private equity in your home for renovations.

With experience, Daniel believes the desire to improve and better himself progresses and with that he finds himself pushing harder and yearning to learn new things. On many occasions he has been asked to tackle structure. Clients have approached him numerous times about opening one room to another or expanding a kitchen layout. When dealing with load bearing walls or structure, permits are required. Electrician and ESA's, HVAC designers, plumbers, designers with BCIN certificates may also be needed. There is a process one must follow otherwise damages may not be covered if something happens. Everyone must be protected.

When working on site there must be ethical behaviour, a way to treat the client and Daniel believes in this. He had been brought up with traditional values and treats the clients house like his own. That is company policy. When working with clients, he portrays transparency and is quick to respond to any question the client may have. He also tries to inspire them with new ideas, renovations that will stand out from others. Coffered ceilings, exposed brick, concrete counter tops, wainscoting, LED lighting in bathrooms and kitchens, floating sinks are some ideas he has brought to life.

Daniel has been in the industry for almost 21 years now, has worked in countless homes and possesses a vast amount of knowledge. If you are looking for a company that thrives to do better, that believes in transparency and fairness with excellent workmanship, than Daniel and his team are ready to serve you.