Bathroom Renos

Bathrooms and ensuites are second only to kitchens when it comes to renovation projects. Contact us to get started today!
---
Bathroom Renovations
Everyone loves a modern, comfortable and luxurious bathroom or ensuite in their home. While not every homeowner has the space for a design like the one to the right, the fact is, many are still looking for the elegant style for that little bit of pampering at home. Our specialties include modern designs, fixtures and lighting to create just the ambiance you are looking for. 
Accessible and Creative
Today, we find out customers are thinking to the future, we specialize in bathroom designs for accessibility. Your bathroom reno can accommodate accessibility items, hidden until needed in the future. And, if you're thinking of selling down the road, we know the two areas of the home, buyers look at the most are the kitchen and the bath areas. We take this into consideration when helping you to design, modify or upgrade your existing bath or ensuite.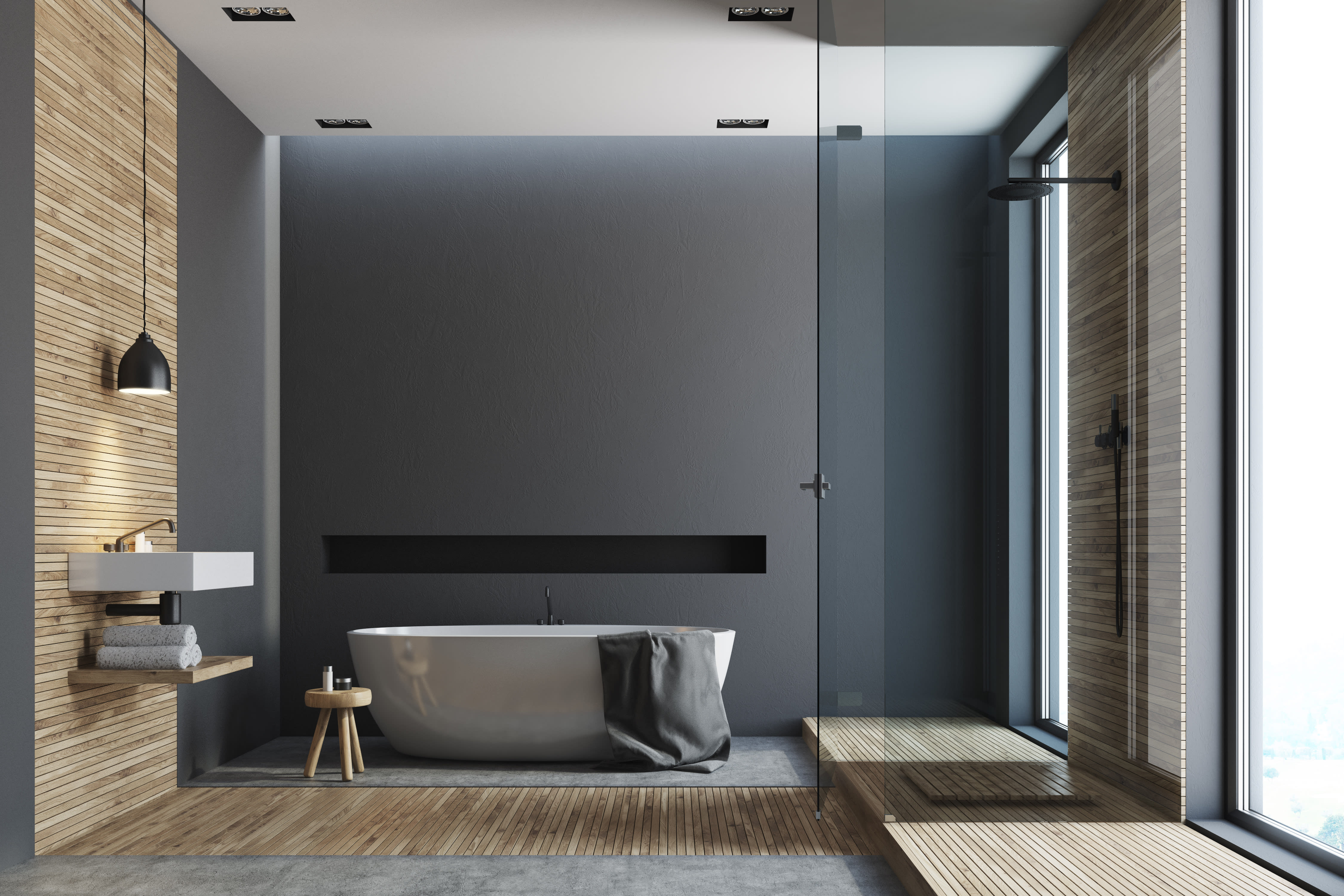 What Our Clients Have To Say
He excelled at installing kitchen and bathrooms (including for physically challenged people) and was always their first call for such projects. Anyway, we liked his easygoing personality and he provided many pictures of previous work done. ~ Andy Baker